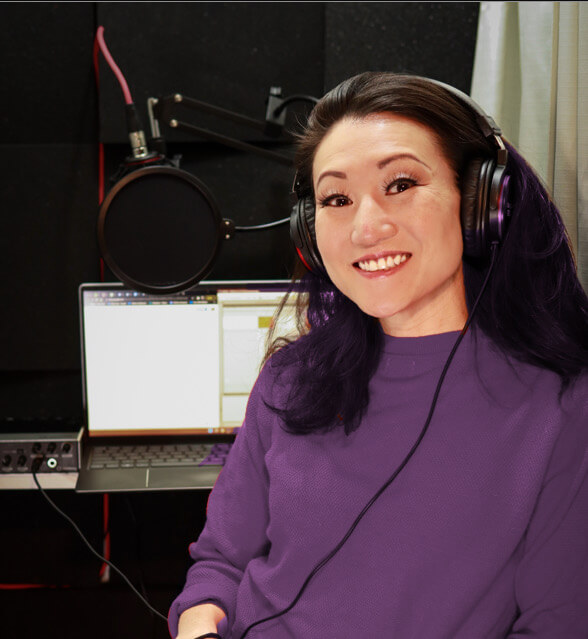 Cynthia Maywalt
Cynthia's voice is approachable, expressive and textured. F

rom relatable mom to edgy and cool then to q

uirky, energetic and young and then velvet sensuality with ease, her voice has range and style to fit most any project.
She strengthens her already dynamic and engaging delivery to your copy with her extensive prior professional background in software, hospitality, health insurance, supply chain and call centers paired with her experience as a vocalist/musician and improv classes. 
She works out of her professional home studio with a 24-hour turnaround time. When she's not working you can find her fronting her cover band, fostering dogs or marching in the Rose Parade with the One More Time Around Again band!