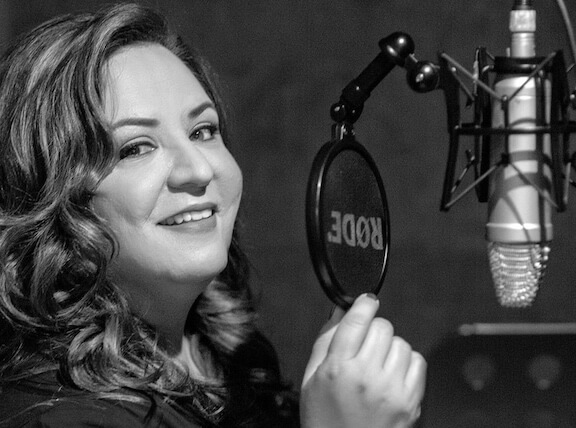 Magda Botteri - Spanish Voice Talent
Magda Botteri was born and raised in Lima-Peru.

She graduated as a teacher for preschool and created La Tia Botas, publishing albums, books, and a Youtube channel. After several artistic courses, she started recording commercials in 1987 with her versatile voice.

She was a radio personality for 16 years at 4 radio stations, the IVR voice of Lima's airport and Metro, animation characters, audiobooks and more.

She has lived in the US since 2016 and she continues working in what she loves.

I record in LatAm Spanish and English with Spanish accent. Source Connect is magdabotteri and my Skype ID is: magbott I can work with ipDTL if the studio has it.

Magda's voice is: Young, friendly, self-confident, instructional, warm. Range of age: 25- 35 years old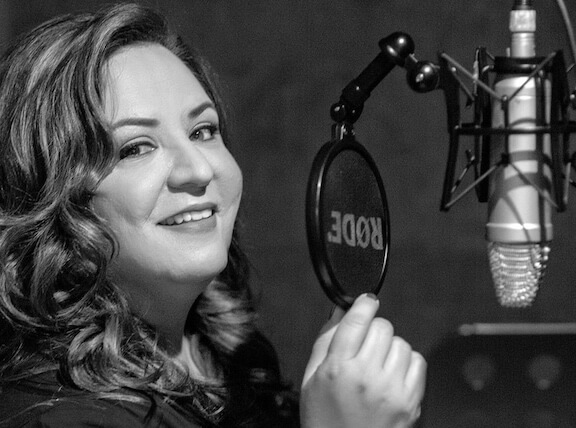 Magda Botteri - Spanish Voice Talent
Magda Botteri was born and raised in Lima-Peru. She graduated as a teacher for preschool and created La Tia Botas, publishing albums, books, and a Youtube channel. After several artistic courses, she started recording commercials in 1987 with her versatile voice. She was a radio personality for 16 years at 4 radio stations, the IVR voice of Lima's airport and Metro, animation characters, audiobooks and more. She has lived in the US since 2016 and she continues working in what she loves.

Magda's voice is:
Young, friendly, self-confident, instructional, warm.
Range of age: 25- 35 years old

I record in LatAm Spanish and English with Spanish accent.

Source Connect is magdabotteri and my Skype ID is: magbott I can work with ipDTL if the studio has it.