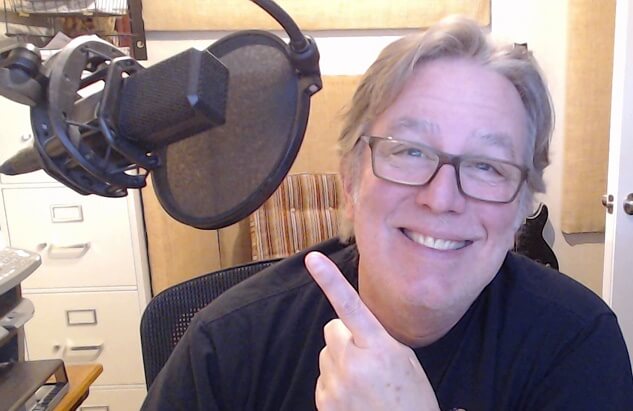 Jan Anderson
I've been an actor since I was a little kid, running around with a cheap cassette deck, recording all my antics. Drama and music classes fed my interests throughout grade-school, as did recording in music studios and playing in rock bands while a teenager trough my 20's.

After some time away from the creative and performing side of my life, I came back to acting on stage, on camera and on mic with renewed vigor.

Recording voiceovers for commercials, educational and corporate productions, telephone messaging systems, silly or terrifying characters, and more…has been my business for over 10 years now.

Having nearly 20 years of experience as a small business owner, I know how vital client relationships are. That's why I'm always completely honest about what I do and how I do it, and work hard to satisfy with prompt, professional service…and awesome sounding VO performances.

Although I live and work in the Pacific Northwest of the United States, I provide voiceovers for clients around the globe. And if you'd like to direct me live while I record your script, I'll welcome you into my studio via Source Connect, ipDTL, Session Link Pro, Zoom, or whatever platform you'd like. Even the good, old phone works well!

If you'd like a custom audition for your project or just have some questions for me, please feel free to drop me a line at any time.